RMEF

Outfitter's Camp


presented by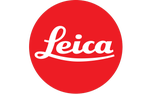 Below you will find a listing of big game outfitters, guides and hunting consultants—members of the Rocky Mountain Elk Foundation who demonstrate their concern for elk, other wildlife and conservation through their support of RMEF. The RMEF is not involved in the management of these businesses and cannot guarantee the services provided. Outfitter support greatly enhances the RMEF's ability to work for wildlife.
Partners in Conservation Program (PIC)
The Partners In Conservation (PIC) program recognizes individuals and businesses that make contributions in the form of merchandise and/or participate in cause-related marketing programs. These contributors help the RMEF conserve and enhance more habitat, pass on our hunting heritage and perpetuate our wildlife legacy.


Level I: $5,000 – $14,999
Medallion, Level II: $15,000 – $24,999
Bronze Medallion, Level III: $25,000 – $49,999
Silver Medallion, Level IV: $50,000 – $99,999
Gold Medallion, Level V: $100,000 – $249,999
Platinum Medallion, Level VI: $250,000 – $499,999
Outdoor Heritage Award, Level VII: $500,000
Wildlife Legacy Award, Level VIII: $1,000,000


For more information on how to become a PIC member, please contact:
Phone: 1-800-225-5355, Ext. 242
Email: [email protected]
---